5 Ways to Control Your Kids Digital Activity
4 min read
For parent, the kids and children are a concern nowadays. Even they have become a constant source of worry for the parents. Many reasons are behind this. The adoption of new technologies has made kids lazy, sluggish, internet addicts and they spend a lot of time on useless stuff. In this post, we are going to talk about the possible ways parents can control the digital activities of their kids.
1. Set Rules at Home
It has been noticed kids don't listen to their parents. They are usually violent in behaviour and do whatever they want. Parents buy their kids smartphones and arrange internet for them. These things ruin the life and future of the young generation. Parents need to understand this. Technology comes with its repercussions which parents cannot understand.
In order to deal with this issue, experts suggest parents set rules at home. The rules should be regarding the use of technology, gadgets, smartphones, internet and social media. Everyone should follow the same rule. Like, no one will be allowed to use phones for more than two or three hours. It will set a great trend which should be followed over a long time.
2. Limit Screen Time
Screen addiction is a pretty dangerous thing for the people. When it comes to kids and teens, it is even more dangerous as they are exposed to harmful radiations and similar things. Moreover, spending a lot of time on phones and internet is not a healthy tech habit which people should ditch over time.
In light of this trend, parents should limit the screen time. We recommended creating rules in the first point. The rules should also be about the limit of time to be spent on the smartphones and gadgets. Kids should be made to follow the rules so that they can focus on other important things as well as their studied. This way, parents can control the digital stuff of their children.
3. Disconnect the Internet
Apart from what we talked about just above, there are other options too that can help parents deal with the phone and internet addiction of kids which leads to excessive use. That is to disconnect the internet connection. There should be specific hours when all people can use the internet.No one and the kids should be allowed to use the internet. It will be a wonderful option to control the digital stuff.
4. Check Social Media Stuff
Parents need to be vigilant. That means, they should take help of new technologies when it comes to dealing with the digital things of their kids. For this purpose, they can use a good parental control app. With the help of this spyware app, parents will be able to track their children.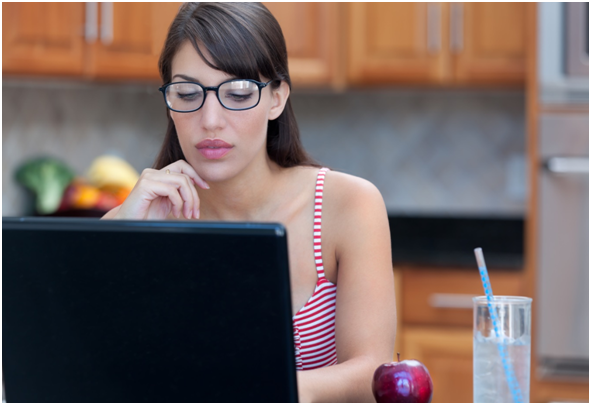 Such an app will let the parents keep eyes on the social media activities of their children. Parents should see what their kids do on the internet,social media and dating sites. These details will provide a great deal of help when it comes to controlling the digital activities of children.
5. Monitor Browsing History
Controlling and spying on social media is not just enough. Parents need to find other ways too in order to become more careful about their children and take better care of them. Another great idea is to spy on the browsing and internet history of the kids to see what they share and what kind of websites they visit.
A large number of parents use this kind of Android Spy software when it comes to keep a check on their digital activities. Tracking browsing history lets parents find out what their kids do online and how they can deal with this issue. Moreover, parents will also find if kids visit any harmful sites.
Set Examples for You Kids
Lastly, parents should be responsible when it comes to their children. Many parents show lack of parental care and love. This ruins the life of children. Such kids become careless and know their parents are not controlling them. So they use social media, dating apps and meet their partners on these platforms.
In order to protect the kids from the harms of social media and digital technology, it is imperative parents play their positive role by being responsible. They must control the kids and talk to them about their issues. Kids will feel relaxed and parents can grow better children.
Author Bio:
Jessica Brown is a writer & SEO expert at BlurSPY. Over the courses of her 10-year's career, she mostly writes about spying app reviews, kid's security tips, parenting tips for social moms and some mobile apps related stuff. To know more about follow on twitter@BlurspyA